LinkedIn Learning is a fantastic platform that you have free access to as a student at UNI.
If you sign in to your LinkedIn account and are unable to access the platform, this article is for you.
Step One – Add your UNI email address to your LinkedIn profile
To have access to LinkedIn Learning through UNI, you have to have your UNI email on your LinkedIn Account. Click on your avatar and select "Account: Settings & Privacy":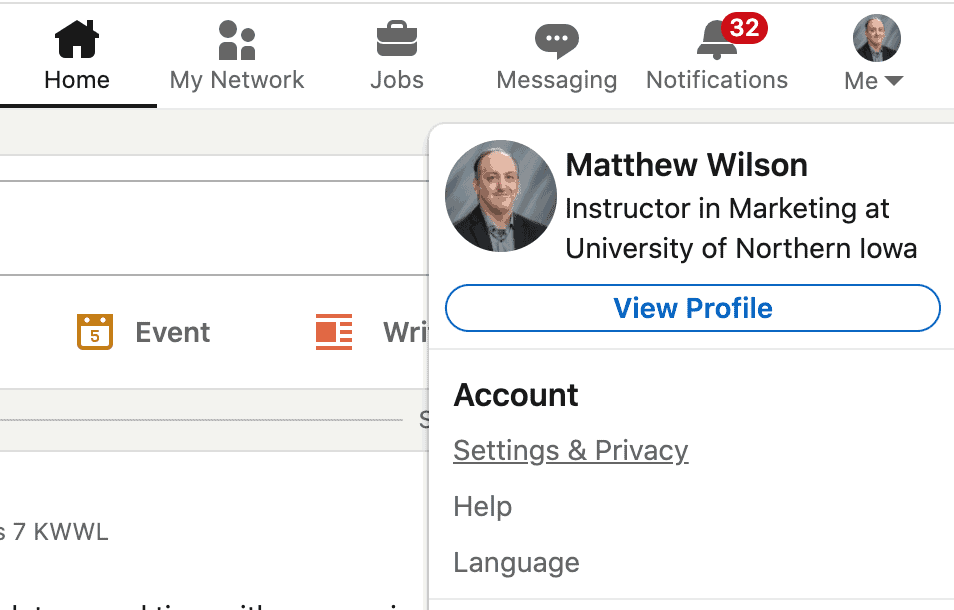 Then click on "Sign-in and Security from the left hand menu.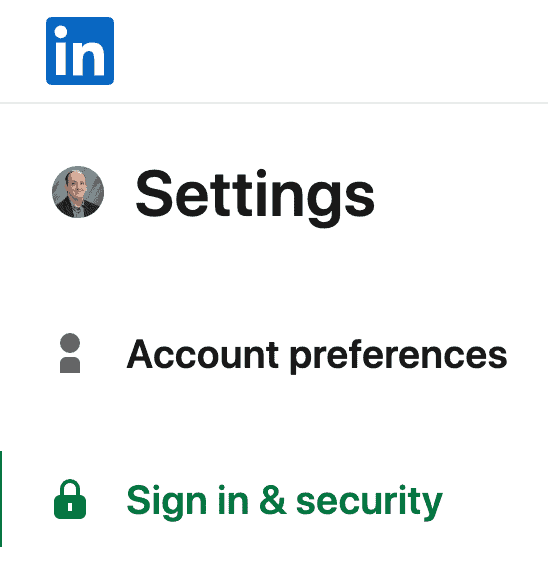 2. Add a New Email to your Account
If you do see your UNI email is already on the account, proceed to step three.
If you don't see your UNI email on the account already, click the "Add email address" button.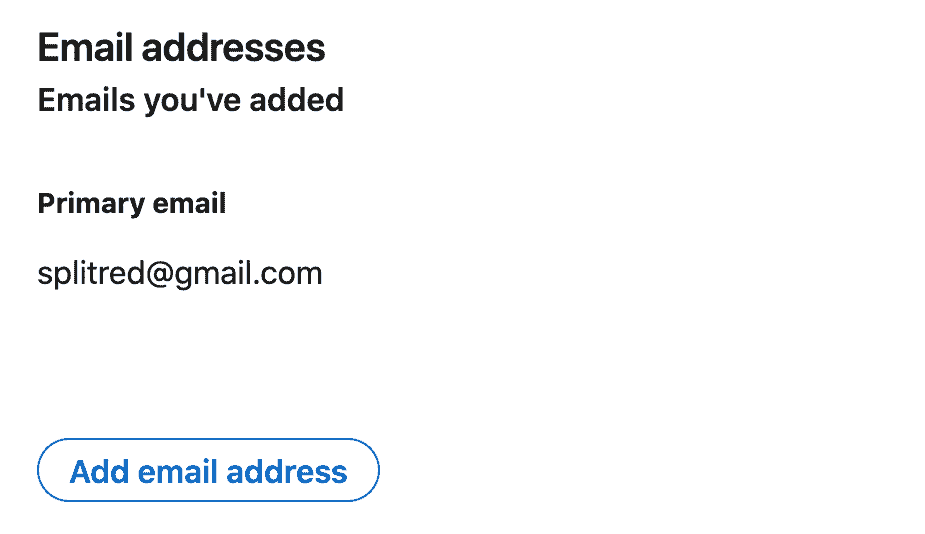 Type in your UNI email address with your normal LinkedIn password and click the blue Submit button.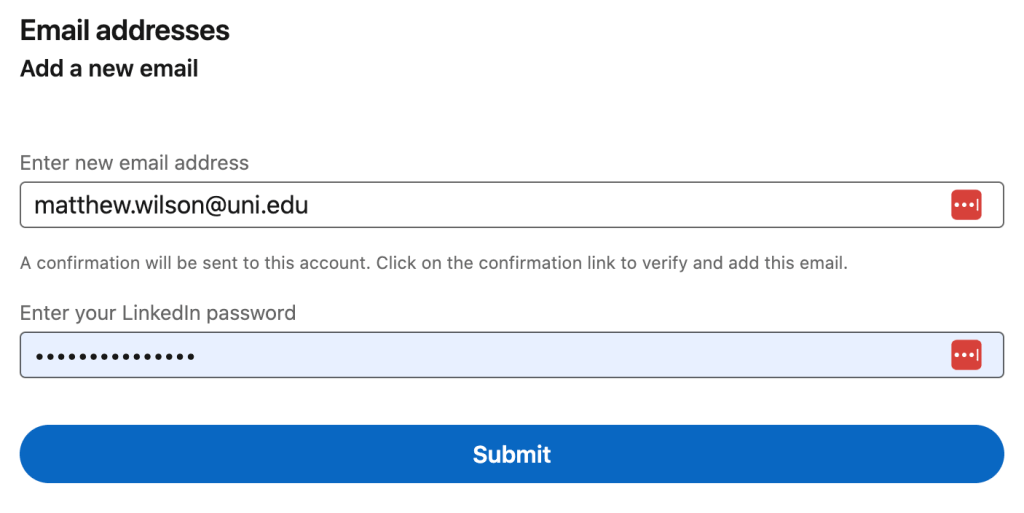 Go to your UNI email and open the confirmation email LinkedIn will send you – click on the confirmation link to verify your UNI email with LinkedIn.
3. Log in to LinkedIn using your UNI email address
You might want to open an incognito window to be sure LinkedIn doesn't default to your personal email at login.
Log in to LinkedIn using your UNI email address and normal password.
Now go to LinkedIn Learning and access all of the courses!