Follow Website Posts via RSS Feed
To quickly and easily view each other's websites, you will need to create a Feedly account and set up RSS feeds.  This will allow you to quickly scan through class blog posts in one place (rather than going to each blog site individually one at a time).
I have created an OPML file that you can download here and import into your Feedly account.  It contains feeds from both sections of Digital Advertising plus a bonus feed of content marketing and SEO resources.
Using Feedly to View RSS Feed
To import it, log in to Feedly, click on the gear icon to the right of "FEEDS" in the top left menu: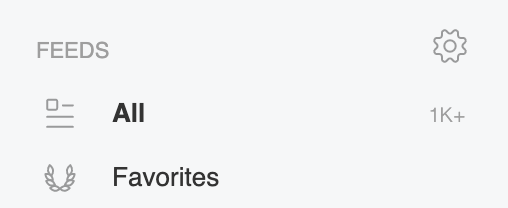 This will take you to the "Organize Sources" page. Click "Import OPML" and navigate to the OPML file you downloaded from the link above. That's it – you should see the feed pop up in your feeds list.
I also added feeds for SEO, Content Marketing, and Advertising – to give you some industry-relevant feeds to monitor as well.
Feedly is also a great tool to keep up on other websites – I'd recommend you find a few to follow and create your own custom newsfeed.
Styling Your Feeds
Rather than viewing RSS feeds in list format, I suggest using the "cards" format, which styles entries more like a social media feed.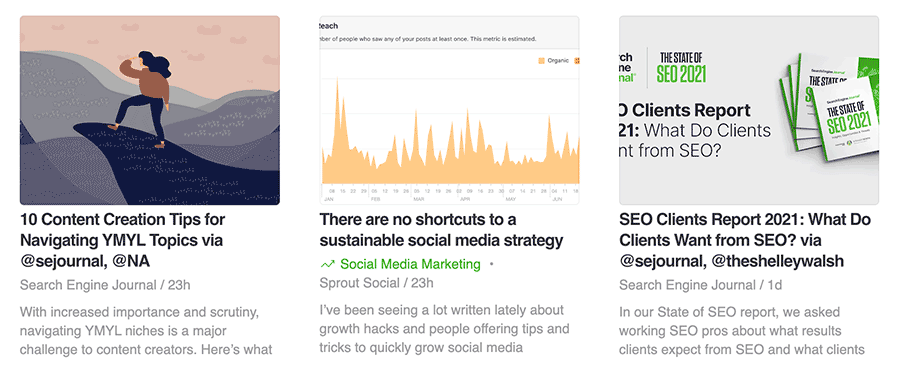 Unread Only
Feedly will automatically remove articles that it knows you have already read – which for most feeds is just fine. However, with the class feed we'll want to make sure that the "Unread Only" option is turned off. You can find this option under the little three-dot menu on the right of the top nav bar.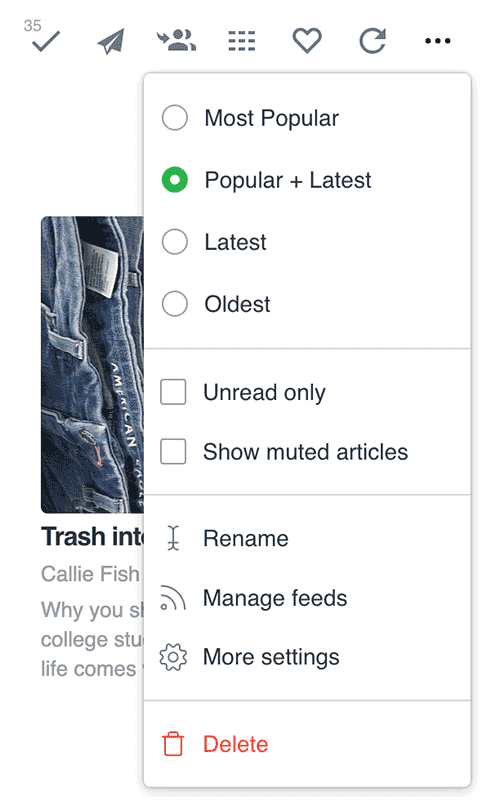 I'd also suggest to make sure you choose to see the "Latest" posts in your feed – this will keep them in chronological order.