The Google Ads Search Certification is a professional credential that showcases your understanding and mastery of Google Ads paid search campaigns. Since you've already successfully run a Google Ads search campaign – a little more study will prepare you to take this certification exam.
Your final certification exam taken during finals week will use your non-UNI Google account – since you will keep that account after graduation. As you prepare for the final, you can use your UNI Google account to take practice exams.
How to start preparing for the exam
Go to the Skillshop website and log-in with your UNI Google account. Then navigate to the Google Ads Search Certification section. You will find a number of study modules to work through that will cover what you need to know to successfully pass the certification exam.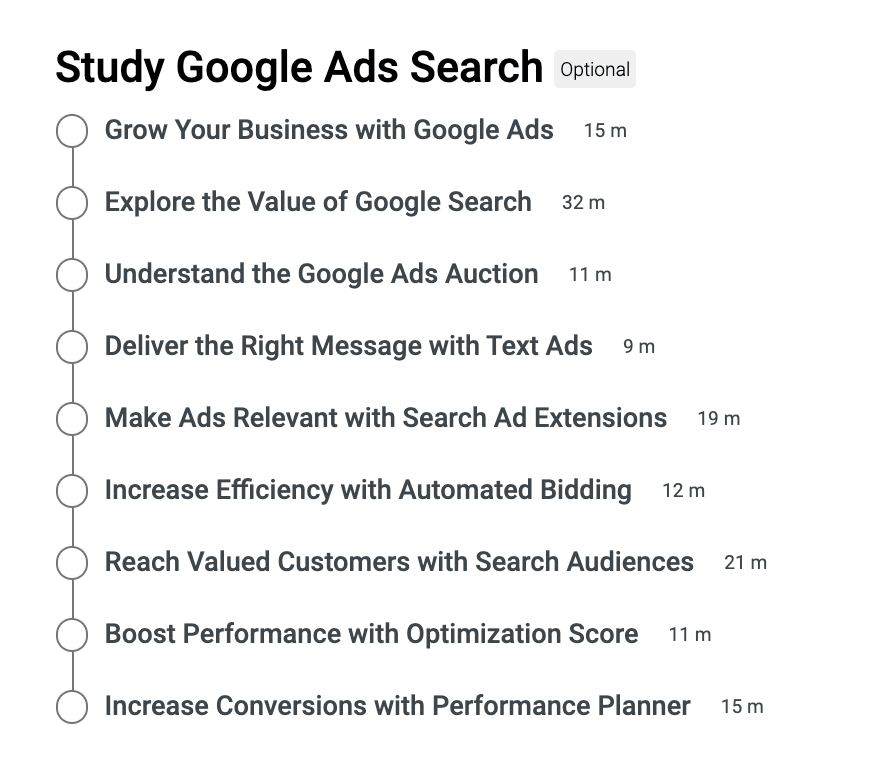 Each section contains study and review materials to get you up to speed on different aspects of Google search advertising. Work through this material at your own pace – we will also discuss these modules during our final week of class.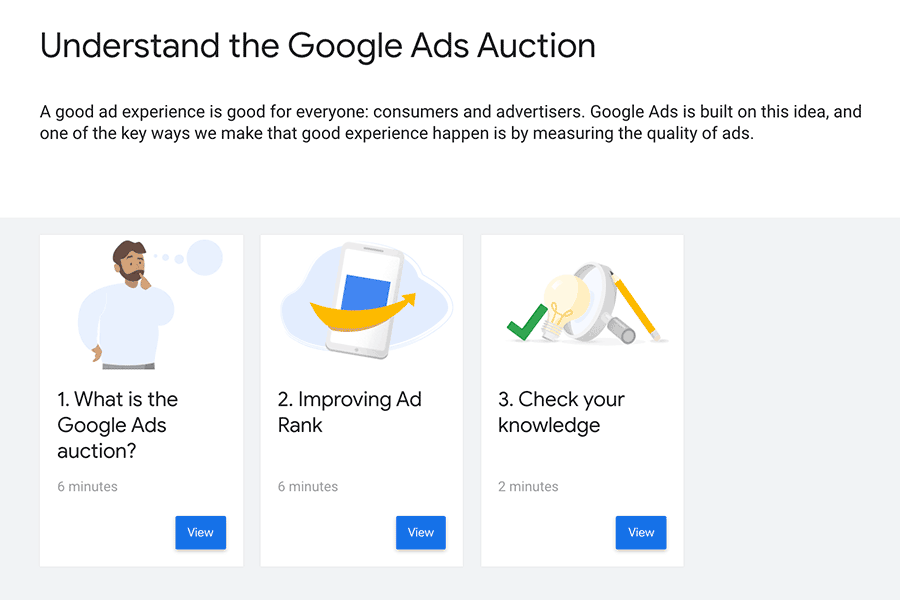 How to take the search certification assessment
Finally, when you are ready to take the certification assessment, be sure you are logged in with your UNI Google Account and click on "Google Ads Search Assessment".

You'll have 75 minutes to take the 50 question assessment – that's a little over a minute per question. You'll answer one question at a time and once you answer, cannot go back to change your answer later. Don't let time run out on you – because if the timer runs out you will automatically fail the assessment. A score of 80% or higher is required to pass and become certified.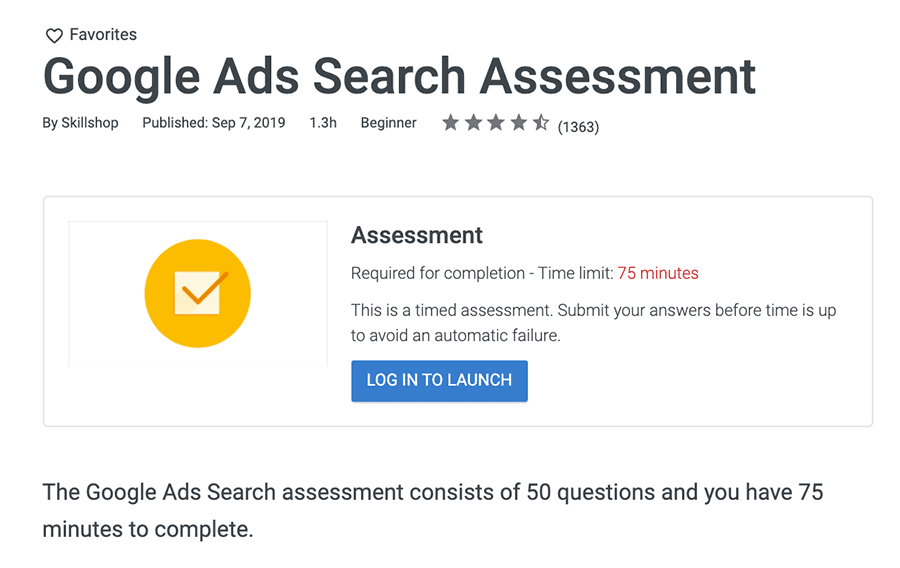 If you fail the assessment (or just want to re-take it for practice), you can re-take the assessment after 1 day. Just remember to always use your UNI Google account when taking practice exams.
During finals week – you'll take this same assessment in class under proctored testing conditions. For your final, you'll use your non-UNI Google account. Only your score on the proctored final will count toward your grade.
Certification is good for one year.
Add Your Google Ads search certification to your LinkedIn profile
Once earned, you will receive a credential that can be proudly added to your LinkedIn profile under "Licenses & Certifications".

You should also post your achievement to your LinkedIn network to let everyone know how awesome you are (and to let prospective employers know about your marketable certification)! I know I'll be telling my LinkedIn network about you and your achievement!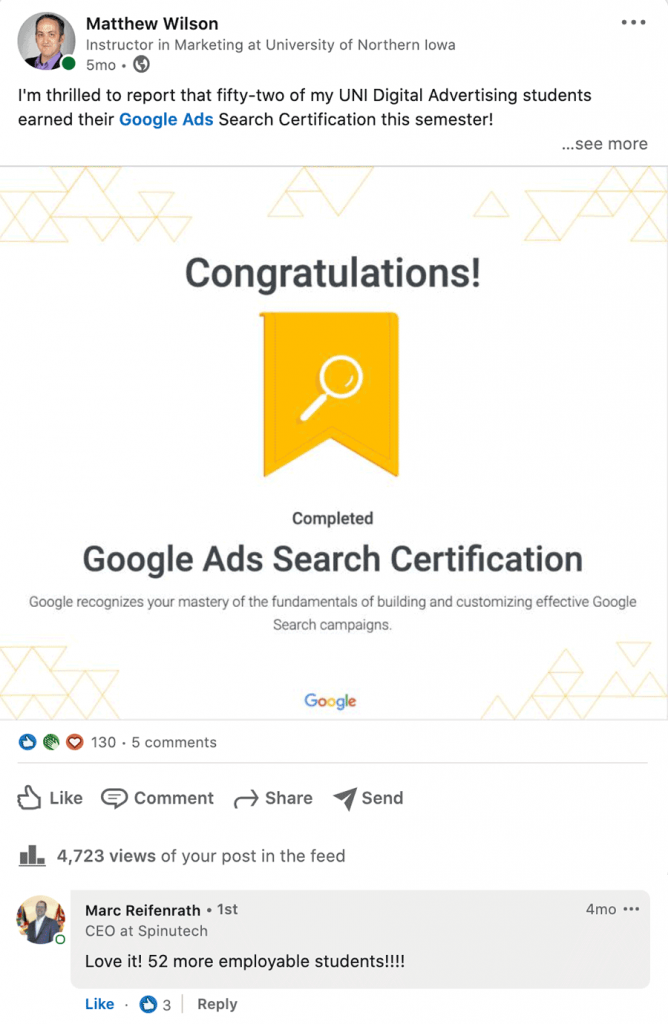 Want to earn more Google Ads certifications?
If you'd like to earn more Google Ads certifications – you may also want to look into Google Ads Display certification, Video certification, Shopping Ads certification, Apps certification, and Measurement certification.