If you are running campaigns using Google Ads, you'll want to link your Google Ads acccount with your Google Analytics account to get full analytics on the activity of the clicks you pay for coming from your Google Ads campaigns.

To do this, follow the instructions on this Google Analytics support page.
Or watch this short video:
Important Settings
When you link your Google Ads account to your Google Analytics account, there are a couple of important settings to make sure you get right.
Import Site Metrics
When you link your Google Analytics account, you'll want to make sure that you have the option to "Import site metrics" turned on. If you're not sure if this is turned on or not, go to Linked Accounts and find your linked Analytics web property – click on your "view".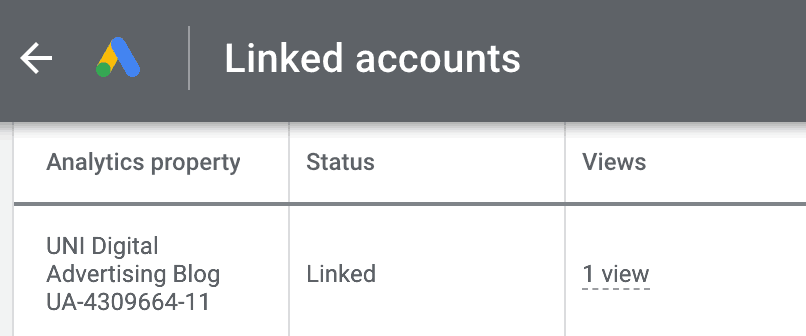 You should now be able to see if "Import site metrics" is turned on.

Enable Auto-Tagging
Auto-Tagging is an essential feature that allows Google Analytics to import important Google Ads data such as conversion, cost, and campaign data into Analytics reports.
Unfortunately, auto-tagging is turned off by default! You'll need to enable it to turn it on. You can do this in Google Ads left hand navigational menu under Settings/Account Settings

What If I Can't See My Google Analytics Account To Link To It?
Make sure both accounts share a common Google account. If your Analytics account was created with one Google account and your Ads account was created with a different one, you will not be able to link your accounts.
To fix this, simply add your second Google account as an additional user to your Google Analytics account and try linking accounts again.