Postgraduate study in Advertising can be a good way to develop as a professional and be better-prepared (and better-connected) for your career in the advertising industry. The top graduate programs in Advertising offer priceless access to plum internships and positions at large global agencies and cutting edge boutiques.
However, these programs are not for everyone – they require a serious time commitment to complete. To get the most out of them, you'll need a focused mental attitude and disciplined work ethic. Get ready to handle some real challenges, high expectations, and tough feedback. They are also not cheap and are located in major metropolitan areas where the cost of living will be higher.
That said – let's take a look at my shortlist of some of the top graduate programs in Advertising.

VCU Brandcenter is a highly-competitive graduate program at Virginia Commonwealth University in Richmond that is consistently ranked as one of the best graduate advertising programs in the country. With tracks in Art Direction, Copywriting, Creative Brand Management, Experience Design, and Strategy – VCU offers a Masters degree that you can customize to your interests.
Because of its selectivity, reputation for excellence and rigorous curriculum, graduates of this program are highly sought-after by the best agencies in the industry.
Informative videos about the program and examples of student work (and alumni work) can be found on their YouTube channel.

A creative portfolio school in Atlanta, Georgia with tracks in Art Direction, Copywriting, Graphic Design, Interactive Development, and Photography.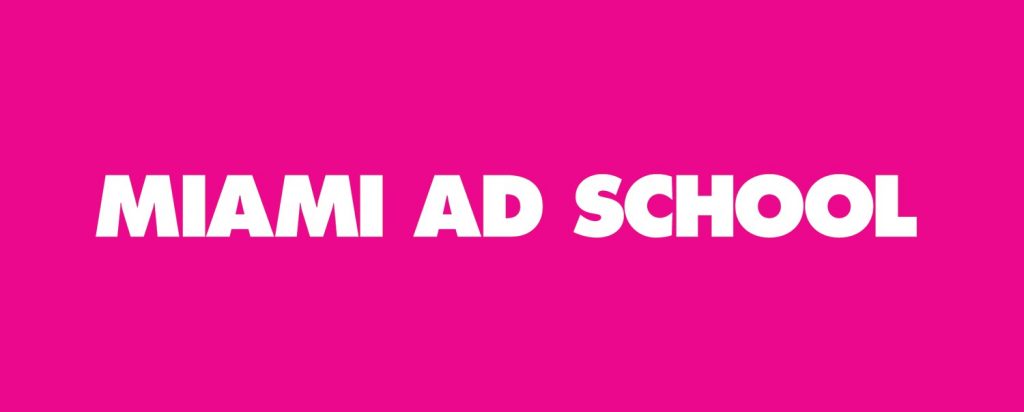 Miami Ad School is one of the larger programs, with locations all around the world. Miami Ad School offers a full Masters degree, five portfolio programs, and a couple of shorter immersive bootcamps.
They are best known as a portfolio school, where students work in small teams to build an exciting portfolio of work in the focused disciplines of Art Direction, Copywriting, Creative Technology, Design, or Photography & Video.
Second-year students intern at well-known agencies as part of this program – providing great experience and networking opportunities.

The highly-regarded M.A. program at the Stan Richards School of Advertising & Public Relations at the University of Texas at Austin offers three areas of focus: Media Insights, Planning and Strategy, and Creative.
UT Austin is one of the few universities to offer a Ph.D. program in Advertising, making it a great option for students desiring to pursue academic research related to advertising who have the goal of someday teaching advertising at the college level.

The University of Illinois at Champaign/Urbana offers an M.S. in Advertising or Strategic Brand Communications. UI has a well-regarded undergraduate program in Advertising that boasts the largest AAF college chapter in the country. With Illinois just a short drive from Iowa, this could be a good option if you don't want to stray too far from home.
Know of other postgraduate study in Advertising programs? Let me know in the comments.